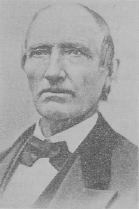 Briggs is proud to celebrate over 50 years of excellence in education!
When Briggs School opened its doors in August 1954, it was known as the Maquoketa Elementary School. Because there were other elementary schools in Maquoketa at that time, confusion often resulted. In 1964, the PTA and school officials decided that Maquoketa Elementary School should have a name of its own. A Name the School Contest was held, and each class was tasked with choosing a name. The judges were to select three names and forward them to the Superintendent and School Board. Briggs Elementary School, submitted by a first grade class, was the winning entry. The reason for selecting Briggs was that Ansel Briggs was the first governor of Iowa who had lived nearby in the town of Andrew. The name was short and easy for young children to pronounce and spell.
In 1977, the art and music rooms were added. In 1993, the library, computer lab, office, and additional classrooms were added.
Briggs Elementary School was a grade K-5 building until the 2002-2003 school year when it became a grade 3-5 building.
At Briggs Elementary School, student learning takes place in a safe, collaborative learning environment.
Briggs Elementary School has been led by seven principals since 1954:
Charles Swaney, 1954-58

Bruce Lord, 1958-1966

L.L. Long, 1966-1971

Clem Bodensteiner, 1971-1979

Douglas G. Schermer, 1979-1995

Dale J. Hackney, 1995-1996

Patrick R. Bollman, 1996-2021

Gabrielle Recker, 2021 - present